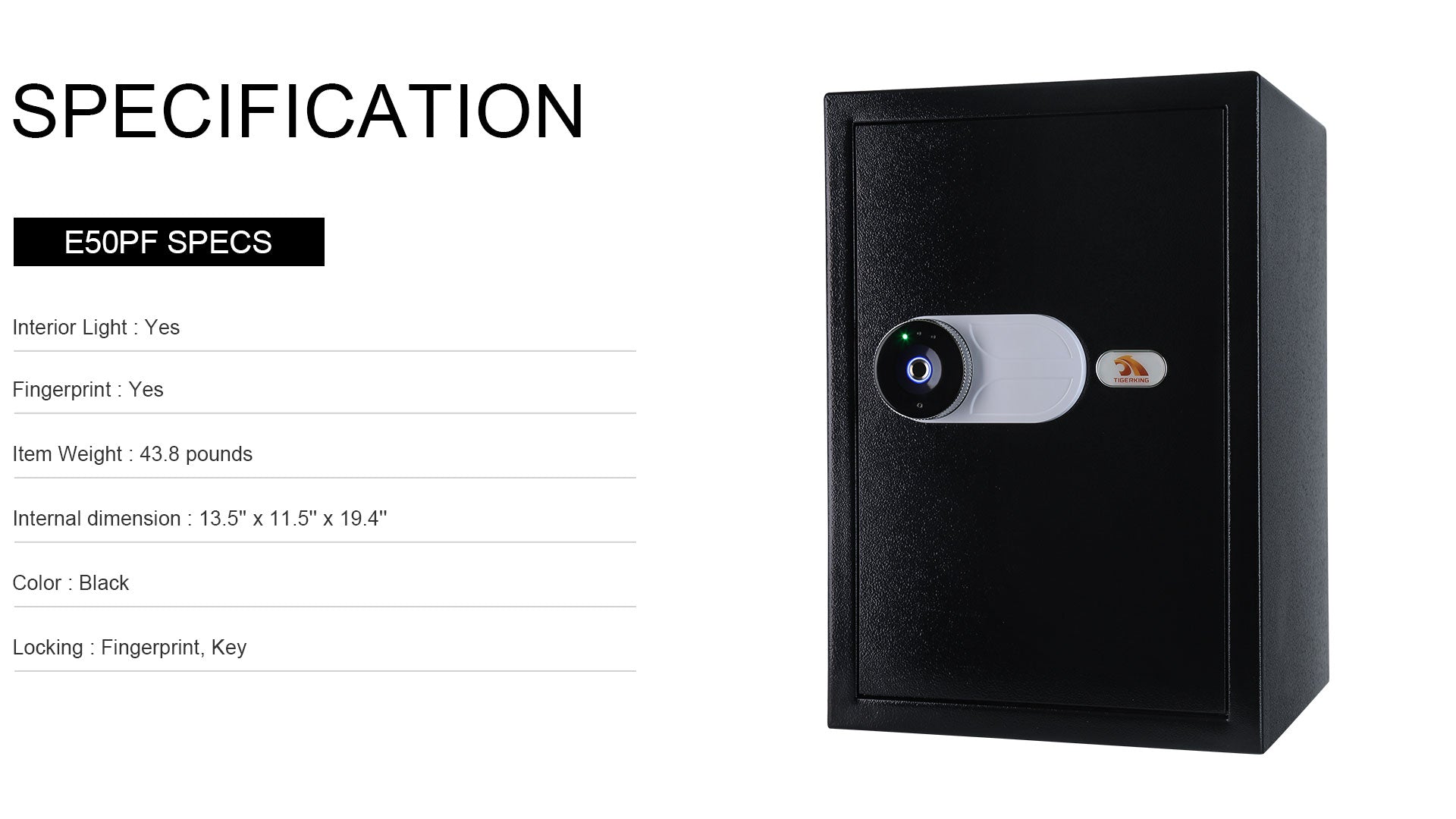 Overview:
50PF is a large space home and business safe with a fingerprint scanner for the strong protection of your valuables like money, documents, jewelry...
Features:
Fingerprint Recognition Sensor

 

- The biometric fingerprint safe utilizes advanced optical sensors to recognizes fingerprints rapidly, quickly access your personal safety.
Removable Shelf

 

- The home safe equipped with a removable shelf offers a flexible storage solution, get more space to accommodate your valuables.
Inner LED Light

 

- The built-in inner Led light provides increased visibility so you can easily access your valuables in the dark.
Large Space

 

- This fingerprint safe is extra-large so that you can securely store your cash, jewelry, handguns, and more.

 

External Dimensions: 13.78'' x 11.82'' x 19.69'';

 

Internal dimension: 13.5'' x 11.5'' x 19.4''.

Alarm System

 

- 6 incorrect entries will activate the warning beep which adds additional protection to this security safe box.

 

The alarm will last for 60 seconds unless you enter the correct fingerprint.

Easy Installation: With 4 Pre-drilled holes both in the back and bottom, it can be easily fixed to the wall or floor.

 

All accessories come with a safe.