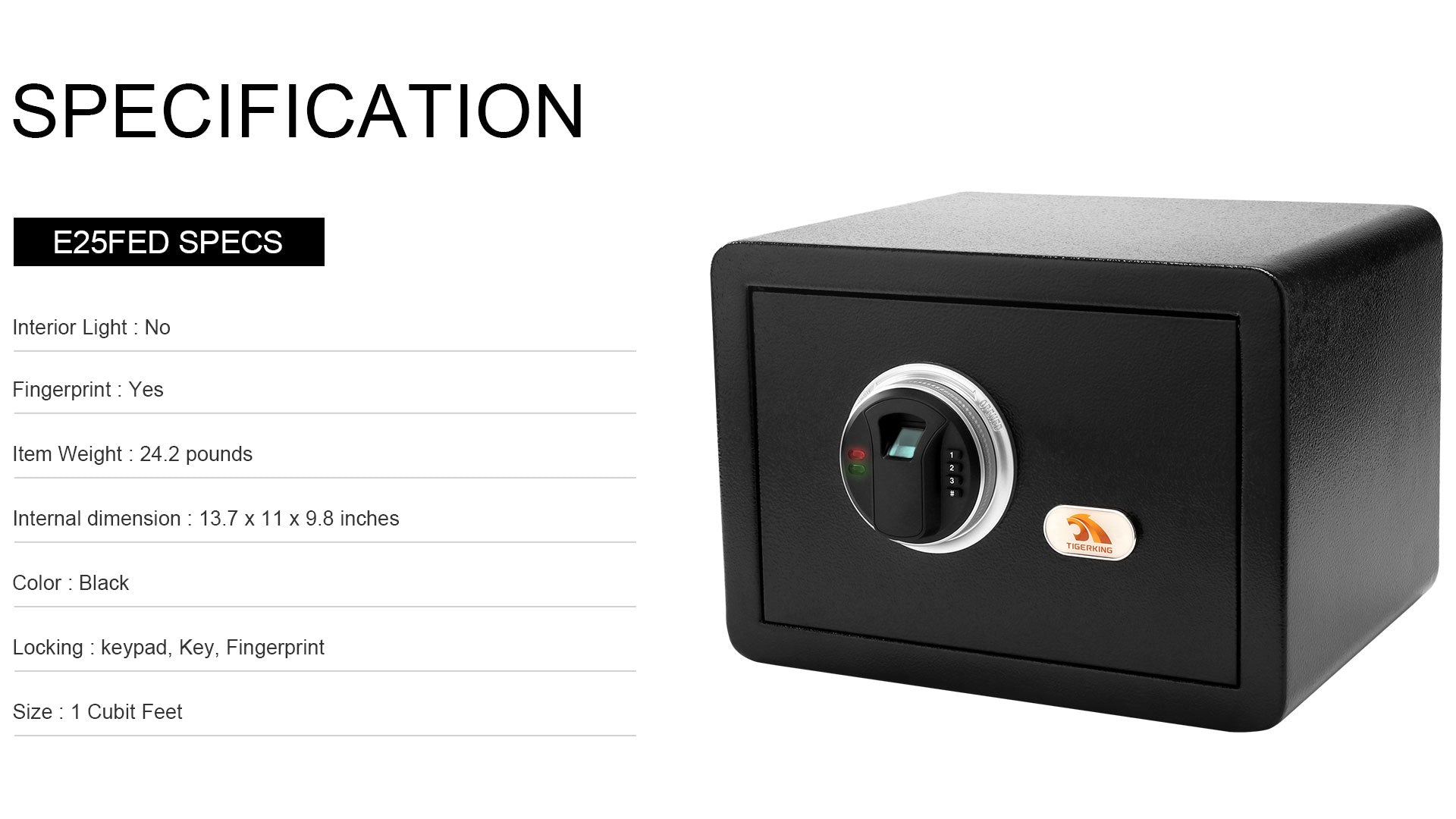 Overview:
This small fingerprint bedside safe provides quick, reliable access to your valuable things like cash, jewelry, and a firearm when it matters most.

Features:
Biometric Lock With Keypad: Equipped with a biometric fingerprint scanner, silent digital lock, and override key.
Durable and Sturdy Safe: The security safe is made of steel construction and features 2 live-door bolts, a pry-resistant steel door, and pry-resistant concealed hinges.
Removable Shelf: Equipped with an inner removable shelf offers a flexible storage solution.
Dual Alarm Warning System: Violent vibration or 3-incorrect entries can activate the warning beep unless entering the correct code.
Easy to Install: With 4 Pre-drilled holes both in the back and bottom (comes with 4 mounting bolts), the safe can be easily fixed to the wall or floor.
Small & Compact: This safe box is small and compact and designed to be easily placed on a shelf or closet.